It may be getting cold outside but, in Florida, that may be the best time for wild bird watching!
While the rest of the country is sitting doused under white blankets of ice and grim reports of snowy forecasts, here in Florida, we suffer from only its minor chill at night. This gives us an advantage that other states do not, as far as wild bird watching is concerned anyway; our wild bird watching fun can be had year round!
The Tampa Bay area is alive with migratory birds flying to stay for the season, or visiting through as they move on to farther reaches across the gulf's divide. So, while many others lament the seasonal loss of their feathered friends up north, we can enjoy them here, easily!
Below is a list of our top four favorite places in our area to catch long and easy glimpses of Florida's feathered year round residents and our visiting guests:
Fort De Soto Park: With over 1100 acres of natural woodland and marsh area, visitors will have ample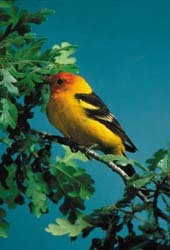 opportunity to view any of the estimated 300 species of wild bird that call this home (temporary or other wise) during the year. Birds seen here include flycatchers, gulls, egrets,tanagers and vireos to name only a few!
Honeymoon Island State Park: Especially known for its Eagles and Ospreys, Honeymoon Island offers great chances to view some of Florida's most sought after wild birds. For an extra touch of adventure, take a boat, kayak or ferry from Honeymoon Island to it's neighboring areas on Caladesi. Caladesi offers opportunities to view a variety of inland song birds such as orioles and warblers.
Boyd Hill Nature Preserve: As a partner and friend of Wild Birds Unlimited in Clearwater/Safety Harbor, we are, of course, biased, but Boyd Hill truly does offer so many venues to spy a wide and ever changing variety of some of Florida's most favorite wild birds. Along its 245 acre preserve area, wild birds such as horned owls, coopers hawks, Carolina wrens, ospreys and eagles as well as many more, can be viewed in their natural habitat.
Hammock Park: Filled with thick woods, Hammock Park in Dunedin offers
the chance at glimpses of wild birds common to that area. Alive with winter species including American bitterns, mallards, wood ducks, yellow-bellied sapsuckers, eastern phoebes and robins, Hammock Park provides for a fun and exciting opportunity to enjoy a walk among these lovely visiting species.
Although Florida is gifted with assorted wild bird watching venues with an international reputation for providing one-of-a-kind viewing opportunities, the above four are our personal favorites. They provide easy access for their locations, a variety of activities both organized and self-led, while offering perfect venues for viewing some of Florida's favorite and most beautiful wild birds.
We suggest the following products to enhance your wild bird watching adventures!
Vortex Solo 8×25 Monocular#2597                   
                                                                      The Sibley Guide to Birds#1907